True Colors
Why it might be right for your team building activity?
True Colors team building activity  will quickly and easily uncover the personality traits of your staff!!!
They will have a better understanding of themselves and their personality type.
They will learn to understand and appreciate each others personality traits.
They will improve communication buy understanding the differences in style.
They will have reduced conflict through understanding
They will work better as a team, because they bonded and have understanding
It is important to look at the differences between the systems available and make an informed choice as to what is best for your team building activity.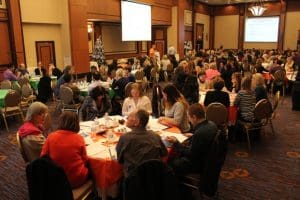 The Kolbe system integrates well with True Colours to determine a persons overall Excellence Zone™.
Your team will have fun, and enjoy their time together and definitely bond with one another!
You will make an investment in your team that will have a lasting effect.
People on the team will know how to communicate with one another after the event.
True Colors may be right for you because it is:
Easy to use system, only four colors to remember
Easy means longer lasting effect – becomes part of the culture faster.
Workshop gives you a great foundation to build upon.
Fun group exercises quickly get participants to understand commonalities and the differences that exist between people.
Uncovers the stressors that typically lead to conflict.
Assessment can be done during the event or before hand online.
Valuable information booklet jam packed with information for use after the event.
Works for group sizes of 5 and up.
If you are located in Southern Ontario check out our workshops at www.SoftSkillsExpert.com. We will get a proposal out to you in less than 24 hours.
Myers-Briggs is analyzing the same thing as True Colors and provides more detailed information about the different personality types by breaking them down into sixteen different combinations of four basic combinations of personality type differences.
For example one pair evaluated is Introvert vs. Extrovert, identified as E or I. This factor is not analyzed by True Colours, but does influence the communication color.
True Colours compared to Myers-Briggs:
Complicated 8 letters and 16 combinations to remember
Complicated means it takes more time for large groups, to get it.
Hard to remember
Individuals typically can't remember their own letters two weeks later, or the meaning
Extremely difficult for people to remember each others letters