Long Term Goal Setting Made Easy
Long term goal setting doesn't need to be hard, difficult or challenging. What you need is a solid approach.
You already have a great starting point in today. Simple add ten years.  So ten years from today will be March 5, 2025. Cool year twenty twenty-five, but not very helpful yet.
If you took a piece of blank paper and on the left hand side wrote todays date at the top, and under that you wrote relationships. Then list you, your significant other, your children, parents and next to their names write their age.
On the right hand side of the page put March 5, 2025, and underneath it write relationships and write the names and age plus ten on the other side.
Long term goal setting example starting point
For Example:
March 5, 2015                                                                                March 5, 2025
Relationships                                                                                 Relationships
Me – 47                      Turn 50                                                        Me – 57
Sharon – 50                                                                                    Sharon – 60
Dylan – 14                 High school – Post secondary          Dylan – 24
Blake – 13                  High school – Post secondary          Blake – 23
Dad – 74                                                                                            Dad – 84
Mom – 68                                                                                          Mom – 78
Mom in Law – 76                                                                           Mom in law – 86
Etc.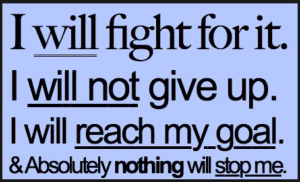 When you do this for yourself you will quickly see what adding a decade to everyone's life around you will do. Some might not make it to the other side of the page, and that is ok because it will focus you on the present time with them.
My boys for example will go from young teenagers to young men. They will complete high school and probably round one of post secondary school. Those are some pretty big milestones and create a whole new set of challenges for me.
This is the best way I have found to fast forward ten years and look around and see what life will be like.
Once you have done this exercise then you can start asking yourself what you need to do to get their on your terms. How do you want feel about things on March 5, 2025?
This is just the first part of my long term goal setting workbook, but as you can see it is very valuable for getting a glimpse of what you want your life to be like, or what is going to be like.
Before you dive into your long term goal setting, here is a great goal setting worksheet for you to get started with.